The village of Cardaliaguet (altitude 550 m) is just 3 km away with shops including bakers, grocers, charcuterie and a restaurant.
The Domaine d'Hypolite is situated on a farm - the Ferme de Jaulhac, where you'll find the owner's family who will give you the keys on your arrival.
The whole region is set amid the most majestic countryside, and there are so many things to see and do.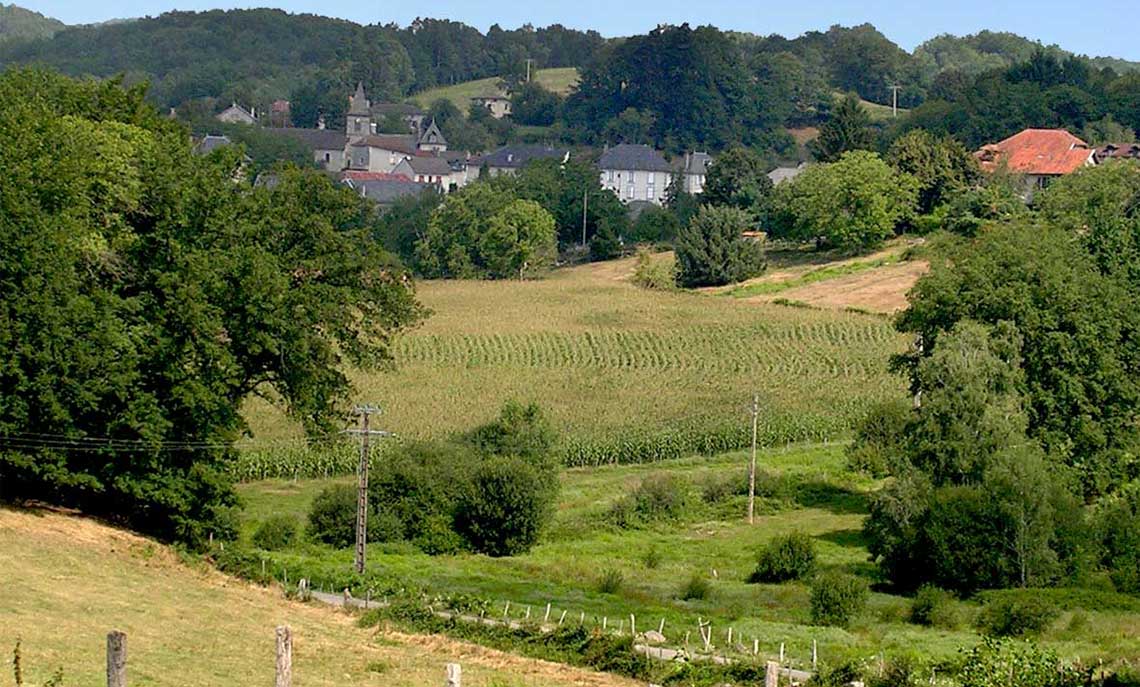 - Le Rouget (12 km) has numerous shops including banks and doctors.
- Maurs la Jolie (13 km) has a wonderfully typical French country market every Thursday – a must !!
- Aurillac (30 km) capital of Cantal.
- The lake Saint Etienne de Cantales has sandy beaches and is close to the proud township of Laroquebrou which is home to a magnificent chateau.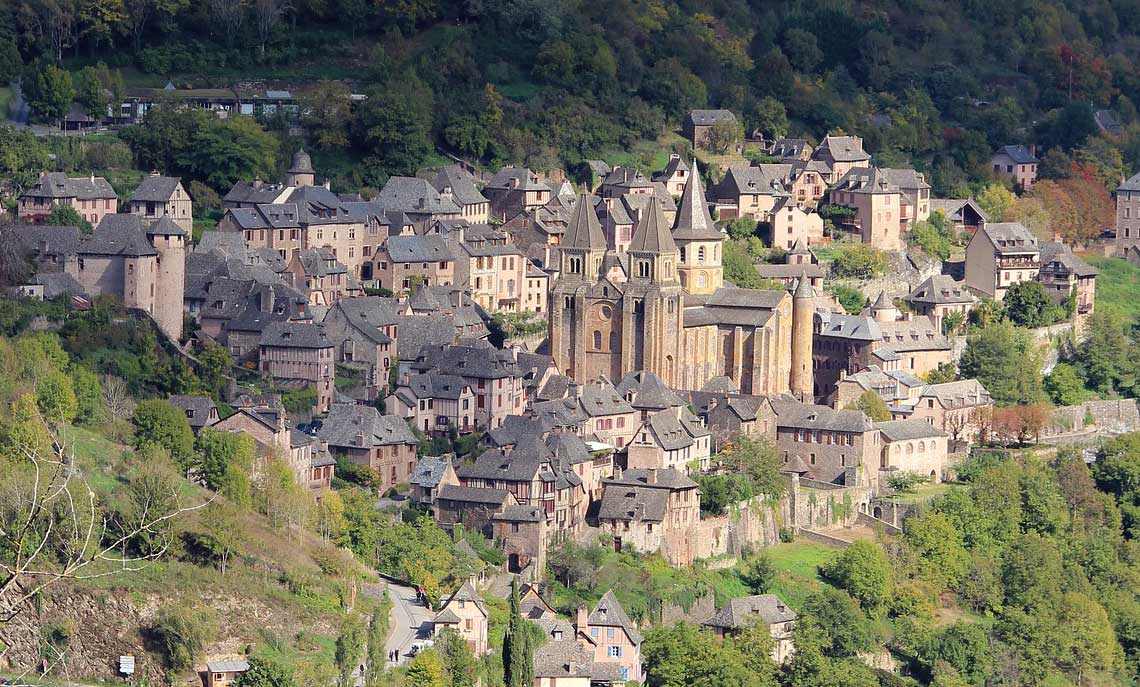 Conques village
Conques-en-Rouergue
(Aveyron) The jewel of Romanesque art. Medieval village of Conques and its abbey church with a splendid tympanum.
- Puy Mary – a volcanic peak of 1787 m, is one of the 'Grand Sites de France'. The walk to the top is rewarded with the spectacular view into the glacial valleys that radiate from the summit. There is also the medieval city of Salers.
- The north of Aveyron is home to Aubrac and the town of Laguiole. Further south is the Romanesque abbey of Conques and along the Lot valley are the towns of Figeac, St. Cirq la Popie, Entrayques, Estaing and Espalion.
-Vallée du Lot: Figeac, Saint Cirq Lapopie. Rocamadour Gouffre de Padirac and Cahors
Many sporting, festive and gastronomic activities ...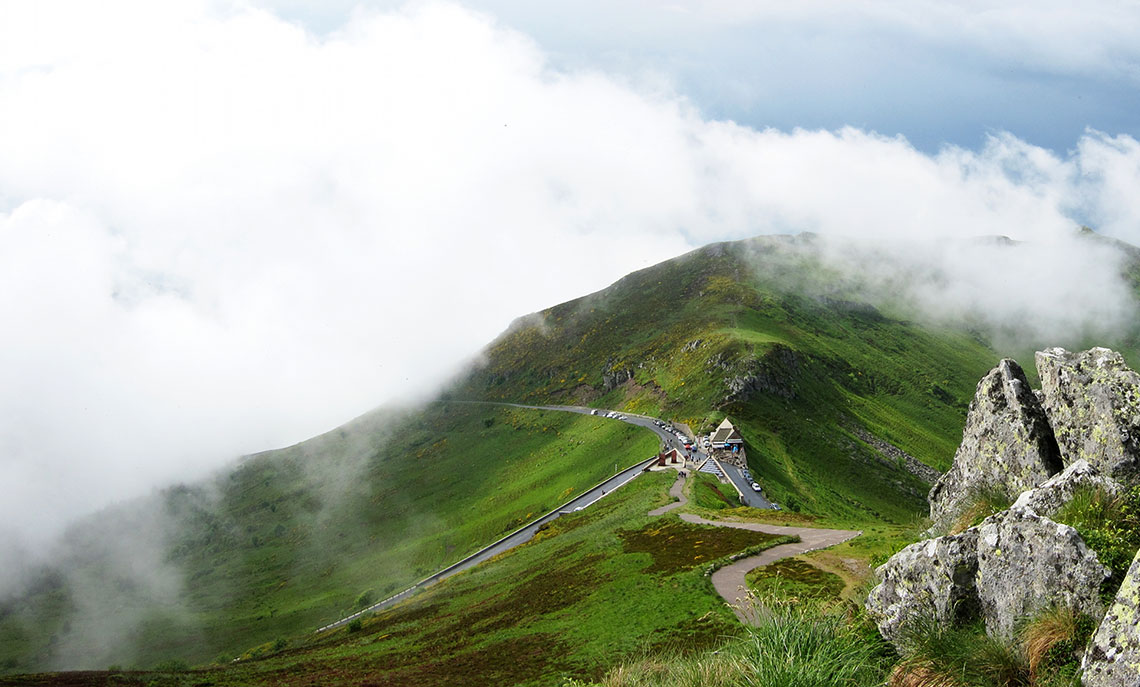 Le Puy Mary
View of the Pas de Peyrol from the Puy Mary (Cantal).