Come to Domaine d'Hypolite
Access map
By road :
From
Paris
to Clermont-Ferrand by the A75 then N122.
From Paris to Limoges by the N20 then N120 Tulle / Argentat / Laroquebrou / Glénat / Parlan.
De Montpellier par la RN9 De Toulouse par la N122.
Detailed itineraries
www.viamichelin.fr
or
www.mappy.fr
By train :
Nearest station
Laroquebrou
via Brive at 12 km otherwise at 35 km Aurillac (Cantal) or Figeac (Lot)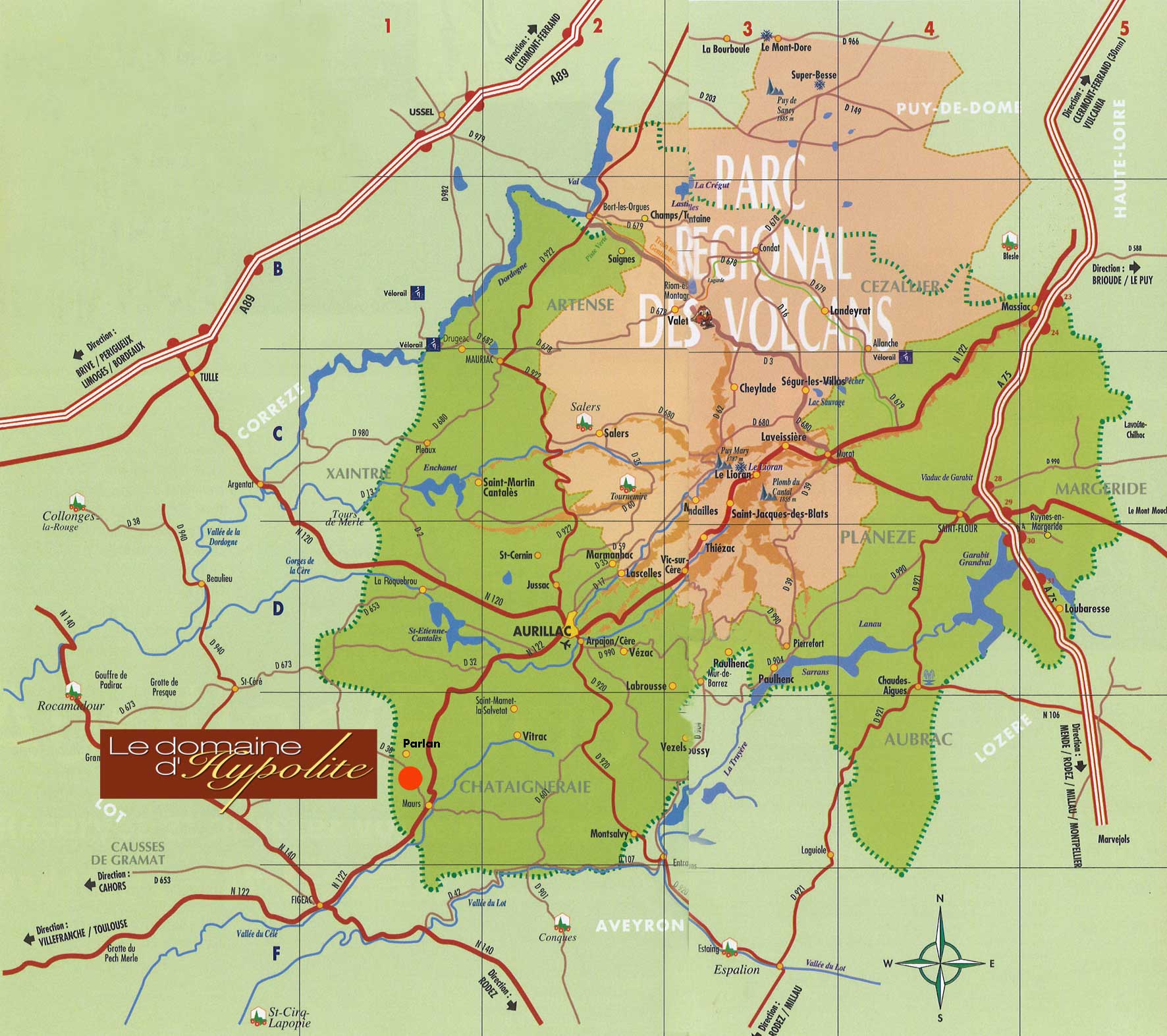 Volcanoes regional park
An access map to the Ferme de Jaulhac in the village of Parlan will be sent to you with your rental contract for your reception - with delivery of the keys.

HAVE A NICE TRIP !